OpenTable Blog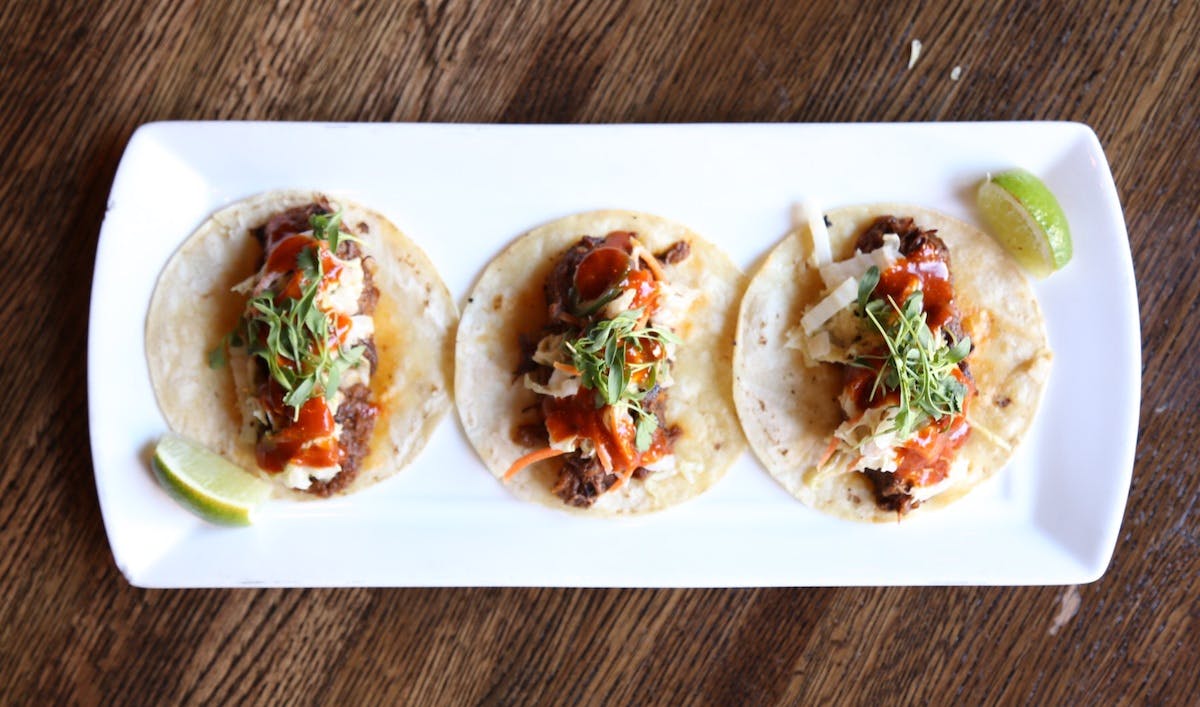 "15 Restaurants for Next-Level Tacos to Elevate Your #NationalTacoDay + Any Day"
OCTOBER 4, 2018 BY NEVIN MARTELL
"We can't stop taco-ing about how excited we are for National Taco Day. To help celebrate one of our favorite annual traditions, we are planning to devour next-level tacos that go above and beyond the average al pastor. Here are 15 restaurants for tremendous tacos perfect for a fun date night, a night out with friends, and more.
City Tap House–Penn Quarter, Washington, D.C.
These Korean short rib tacos pack boozy and spicy notes. To start, ribs are braised in Yards Brewing Co.'s Love Stout. The shredded meat is piled high on a soft tortilla along with chili oil, pickled cabbage slaw, and micro cilantro. Make a reservation at City Tap House–Penn Quarter."
See full article here.