OpenTable Blog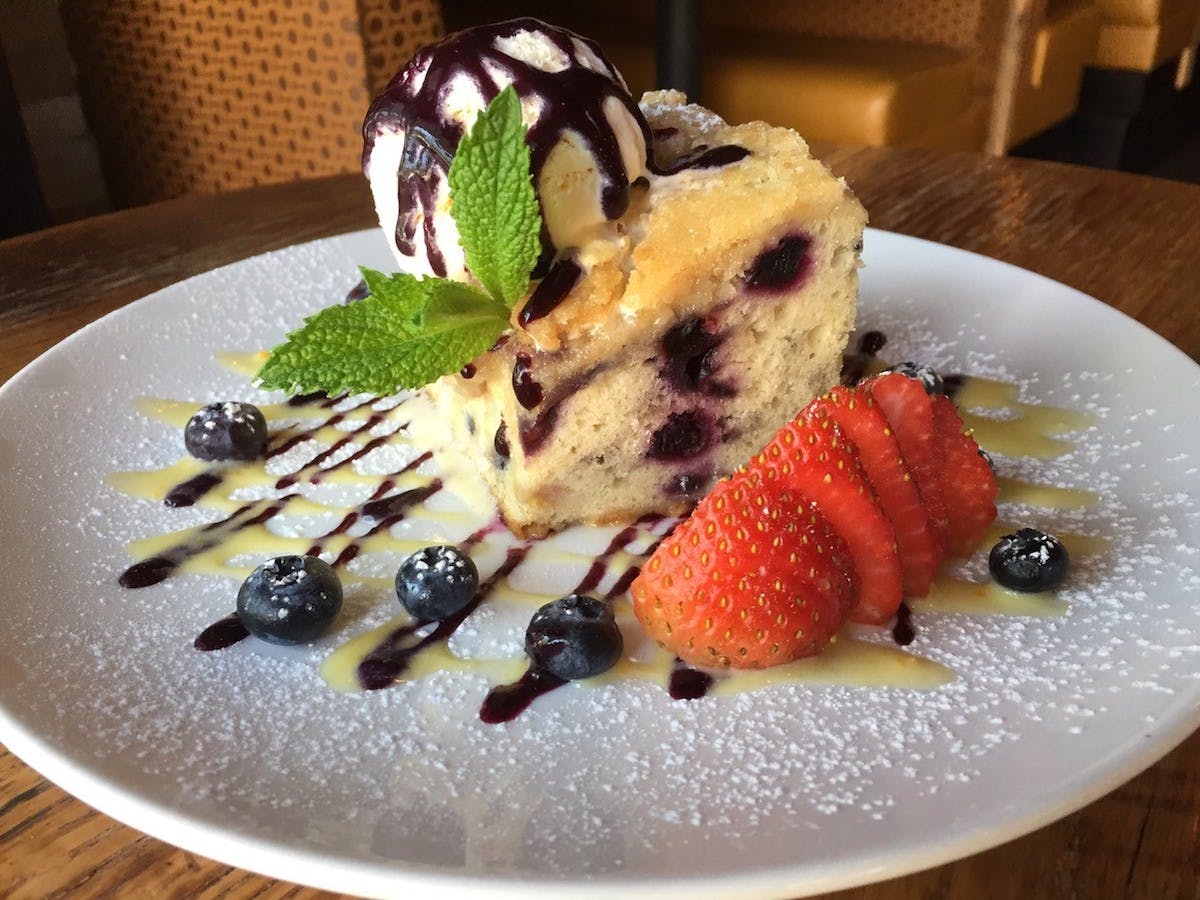 "Into the Blue: 11 Summery Blueberry Desserts to Order This Season"
AUGUST 27, 2018 BY NEVIN MARTELL
"When summertime rolls around, we go into blueberry overdrive. We love their complex sweetness that hides a touch of tanginess. Here are 11 blueberry desserts that make us wish autumn would never come.
City Tap House-Penn Quarter, Washington, D.C.
This old-fashioned buckle features a crumbly cake punctuated with juicy blueberries. Rolled oat streusel adds a little crunch. The sweet square is finished off with local vanilla ice cream from Moorenko's, a zigzag of blueberry sauce, and fresh blueberries. Make a reservation at City Tap House–Penn Quarter."
See full article here