Tapped In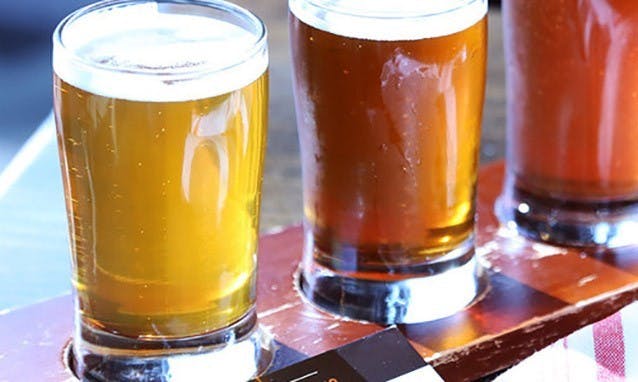 04.19.16
STEVE BURNS
Welcome to Tapped In, the official blog of City Tap House®. Consider this space your personal keg room, an online brewpub, filled with the finest craft beer. Craft beer isn't just on tap behind our bar. Conversation bubbles here. Craft beer is culture and it's at the heart of what we do. With Tapped In, we're talking to brewers, exploring the best craft beer, and, most importantly, making our craft accessible to all.
Andy Farrell, City Tap House's Brand Manager and member of the Philly Beer Week board, elaborates: "I think that craft beer is something unique in our time. It's widening people's perceptions of what beer can be and how beer isn't just a thirty pack in the woods with your buddies or something you do at a bbq or a tailgate. It's a piece of cuisine. It's part of a dining experience. It's a layer of culture."
Craft beer as cuisine? Now that sounds pretty complex. But that's where we come in.
"Anybody can walk into City Tap House® with $20 in their pocket and try something amazing, says Farrell. "There's a lot of beer out there that people are skeptical of, that they haven't tried, or is too expensive. People can open themselves up to a wider possibility of experience with craft beer."
Tasting, discovering, learning — that's the best part of craft beer. Every day breweries are revolutionizing the industry one glass at a time. They're inventing new beers, new styles, and new brewing techniques. Dan Martino is a graphic artist, musician, and City Tap House®'s Creative Director. He's not a "big bar guy," but knows, when it comes to craft beer, there's something for everyone.
"We offer new experiences by the pint, quite literally. Someone who walks into the bar and says, 'I don't know' is our greatest opportunity. They might say, 'I don't like beer.' That's like saying, 'I don't like food.' Well, there's all kind of food. [C]oming here doesn't feel like I need to act a certain way. I can just be myself."
Tapped In is a digital space where you're invited to be part of the conversation. Here you can read about developments in your local beer scene, pick up culinary secrets from our chefs, stay up-to-date with our events and tappings, compete in contests, or wind down with light, boozy content for the casual bar-goer in all of us. You may even become a bit of a connoisseur. We've so much in store. Welcome to our bar. This is us saving you a seat.